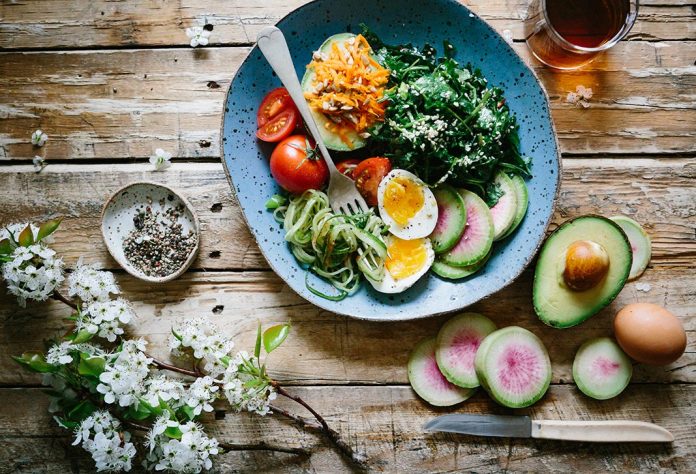 If you're tired of paying for firewood, gas, or charcoal, or perhaps just want to get out of the kitchen, a solar oven is an excellent option for you. Invented hundreds of years ago, solar ovens are cheap, reliable, and environmentally friendly options for outdoor cooking.
In fact, most people don't know this, but many solar ovens are fully capable of reaching the same temperatures as a conventional oven — all just using the sun, at no cost to you.
Comparison Table
[amazon box="B00KLKJB72,B007VTLMU0,B00U1Y6QQM,B07B7Q6QFM,B008SGB2KU" template="table"]
What's the Most Important Stuff to Know When It Comes to Solar Ovens?
Solar ovens were invented in the 1700s, and use the power of the sun to cook food. Usually, it requires at least 3-4 hours of direct sunlight to get hot enough to cook food fully.
You can think of a solar oven sort of as a slow cooker or crockpot, although some models get hot enough to cook food just like a conventional oven. Having been around for hundreds of years, solar ovens are, luckily, pretty simple at this point.
There are still a few things to consider before making a purchase, but most models have the same basic features.
1. What should you think about when buying a solar oven?
First, what kind of food are you going to be cooking in your solar oven? The internal dimensions of the oven determine what size pot or pan you're going to be able to fit.
Lots of solar ovens come with dishes, but you can also use your own. Next, you should consider how hot you want your solar oven to get.
This is partially determined by the climate you live in, so be sure to take sunlight into account when reading the temperatures a particular model of solar oven is likely to reach. Hotter climates will see hotter temperatures.
Some ovens can cook all day without burning food, while others require more careful management.
If you're planning to use your oven while camping or hiking, the weight and portability of the oven are things you should take into account. One of the coolest parts of a solar oven is that it is fire-free, meaning that in cases where you are not allowed to have an open flame, you can still cook hot food.
Of course, another major consideration when purchasing a solar oven is what accessories it comes with. If two ovens are comparable in price, but one is going to make you purchase all of the accessories separately, that's not a good deal.
If all things are considered equal, you may wish to make your decision based on unique traits or features offered by a specific brand or model.
2. Where are the best solar ovens available?
Many department stores and sporting goods stores carry solar ovens. Also, like most things, it's easy to buy models over the internet from websites such as Amazon.
How We Reviewed
It's important to us that you don't waste your time confusedly browsing worthless products, so we've gone ahead and done the legwork for you. We've analyzed manufacturer details, features, user reviews, professional reviews, and applied our own experience to give you the most comprehensive point of view possible.
Using all the data we could acquire, we've boiled it down to just a few selections that are worthy of being on this list.
Features
When it comes to solar ovens, we're looking for reliable, predictable cooking at a fair price.
With each option, you will find a bullet point breakdown of basic features, including dimensions, temperature, weight, accessories, price, and, of course, any unique features a particular model may have.
[amazon box="B00KLKJB72″]
Features:
This one is a bit unusual, being cylindrical. That said, it's 24 inches long and has a 2.3 inch inside diameter.
The GoSun Portable Solar gets HOT, reaching up to 550°F (290°C) in as little as 20 minutes.
It weighs only 7.5 pounds, including the carrying case.
Comes with the cooking chamber, two foldable reflectors made of anodized aluminum, a stainless steel cooking tray, user's manual, cookbook, a cleaning tool, and a two-year warranty.
The unique shape of the GoSun Portable Solar makes it incredibly easy to use while camping, hiking, or doing other rugged activities; however, the tight space means you're limited as to what can be cooked inside.
Pros
Using the GoSun Portable Solar, you can bake, steam, saute, and roast a ton of different foods.
People who have purchased it report cooking hotdogs, strips of steak, brownies, pasta, fish, pizza bites, chicken, and much, much more.
Because it is so light and rugged, it's easy to take this solar oven anywhere you want it to go.
It features vacuum tube insulation, so the outside is always cool to the touch, making it safe around children.
Plus, the insulation makes the heating action even more efficient. It can reach an astonishing 550°F, making it as hot as a conventional oven, and it cooks food quickly.
Cons
The long, thin shape of this solar oven prevents you from making large meals, or even cooking large pieces of meat.Only long, thin dishes or chopped items will fit inside.
[amazon box="B007VTLMU0″]
Features:
Dimensions: 27.2 inches long, 12.2 inches wide, and 17 inches tall.
The highest temperature recorded by users is around 325°F — this oven will not burn your food.
The Solavore Sport Solar Oven weighs nine pounds and comes with a case to make carrying it easier.
Comes with two three-quart pots, a detachable reflector, a freestanding oven thermometer, a reusable water pasteurization indicator (WAPI), as well as a guide and cookbook.
This oven won't burn your food, so it's perfect for slow-roasting dishes all day.
Pros
Unlike the GoSun Sport, the Solavore Sport Solar Oven fits a wide variety of full dishes inside. In fact, you can cook more than one dish at a time!
The post-industrial recycled plastic that the outside of the oven is made of is durable and kid-safe, and the outside does not get hot.
Although the maximum temperature on this solar oven is lower than others, the only thing it can't cook is meat the size of a whole chicken or larger. Other than that, it just takes time!
Cons
Although it's nice not to have to worry about burning your food, the low temperature of this particular option is probably the biggest con.
While other solar ovens can easily reach the same temperature as a conventional oven, this solar oven is more like a solar crock pot.
[amazon box="B00U1Y6QQM"]
Features:
Dimensions: 13 inches long, five inches wide, and 11 inches tall.
Can reach temperatures of up to 285°F, depending on what season and latitude it is.
The entire kit for the Sunflair Mini Portable Solar Oven weighs just 1.8 pounds.
Includes a solar oven thermometer, a trivet, one collapsible silicone pot, and a storage bag.
Heats up faster than you'd believe and fits inside of a backpack.
Pros
This is the most portable, efficient solar oven on the market.
The entire kit weighs less than two pounds, and it stores and sets up in just seconds.
It's actually faster to set this up and use it than it is to use a grill!
check-circleIt folds to a size smaller than that of a laptop, it floats, and you can use it just about anywhere.
check-circleAs the manufacturer jokes, it's for "hiking, boating, fishing, beach, construction sites, RV-ing, tiny houses, camper trailers, educational learning, emergencies, bug out bags, and [the] zombie apocalypse."
Cons
The only real downside to the Sunflair Mini Portable Solar Oven is small size. Obviously, you can't make more than one dish at a time. Still, though, you can get two for cheaper than you can get some other solar ovens!
All American Sun Oven
[amazon box="B07B7Q6QFM"]
Features:
At 24 inches long, 15.5 inches wide, and 20.5 inches tall, this one is large and holds a lot of food.
Can reach temperatures of up to 400°F depending on weather conditions.
This is one of the heavier options on the list, coming in at 22 pounds.
Comes with carrying handle, a dot system that takes the guesswork out of positioning the solar oven, and multiple oven racks.
The All American Sun Oven can cook a lot of food at a high temperature, making it perfect in situations where a smaller oven won't suffice. It also has enough space and airflow to be used as a solar dehydrator.
Pros
The extra temperature you get in the All American Sun Oven can make all the difference. According to reviewers, this oven has no problem baking bread, roasting meat, or cooking just about anything else. Unlike most solar ovens at a comparable price, this one has space and airflow to be used as a solar dehydrator.
You can bake up to three racks of food in this solar oven or place pots and pans inside. If you have a large family, the large size of this oven makes it a must.
Cons
Although the size of the oven is a benefit, it also makes this model much less portable than many comparable solar ovens.
banAlso, perhaps most unfortunately, some users have complained that the coating on the inside of the oven has a slight smell, which sometimes makes its way into the food.
banThere's nothing quite like plastic-tasting food to ruin your appetite! Most people do not have that complaint, but there are enough to make it worth mentioning.
[amazon box="B008SGB2KU"]
Features:
Internal dimensions
The Sunflair Portable Solar Oven Deluxe can reach temperatures up to 285°F.
The oven itself only weighs a pound and two ounces, and the accessories you carry with it are entirely up to you.
Includes a carrying case, an oven thermometer, two baking trays, two dehydrating racks, an enamelware pot, and two silicone pots.
This one is a lot like the Sunflair Mini mentioned above, but designed for more people, more food, and more options.
Pros
All the same as the Sunflair Mini, but even better!
Cons
There's just one downside to this solar oven: It doesn't get very hot compared to some of the other options. However, it's hot enough and large enough to slow-cook a whole chicken, so as long as you keep a meat thermometer handy you should be fine.
Our Verdict for the Best Solar Oven 
When it comes to solar ovens, it's important to make sure you're not wasting your money on cheap, low-quality products. Depending on your needs, it's not hard to find a quality option that will last a long time.
Of course, what model is "best" is going to come down to personal selection. If you have a large family and want to use it for camping trips or in the yard, portability is not a big factor. Yet if you're wanting something to cook with on the trail when hiking, a 20-pound monster is going to make things a little bit difficult.
If forced to pick just one, our favorite solar oven is the Sunflair Mini Portable Solar Oven. This one's got it all in a small package. If it's not large enough for you, Sunflair's Portable Solar Oven Deluxe might be a better choice.
It's fair to say that when it comes to the solar oven market, Sunflair is dominating. If you're looking to buy a solar oven, a Sunflair oven is a great investment.